With stunning geography bordered by the Pacific Ocean and set among rolling hills, North County San Diego has a wealth of beauty, history and culture. The region is an exquisitely-planned patchwork of communities, each with its own amenities and character.
What follows is a brief introduction to some of North County's finest residential communities. We invite you to browse this information and then contact us to discuss your San Diego real estate needs and let us show you the possibilities.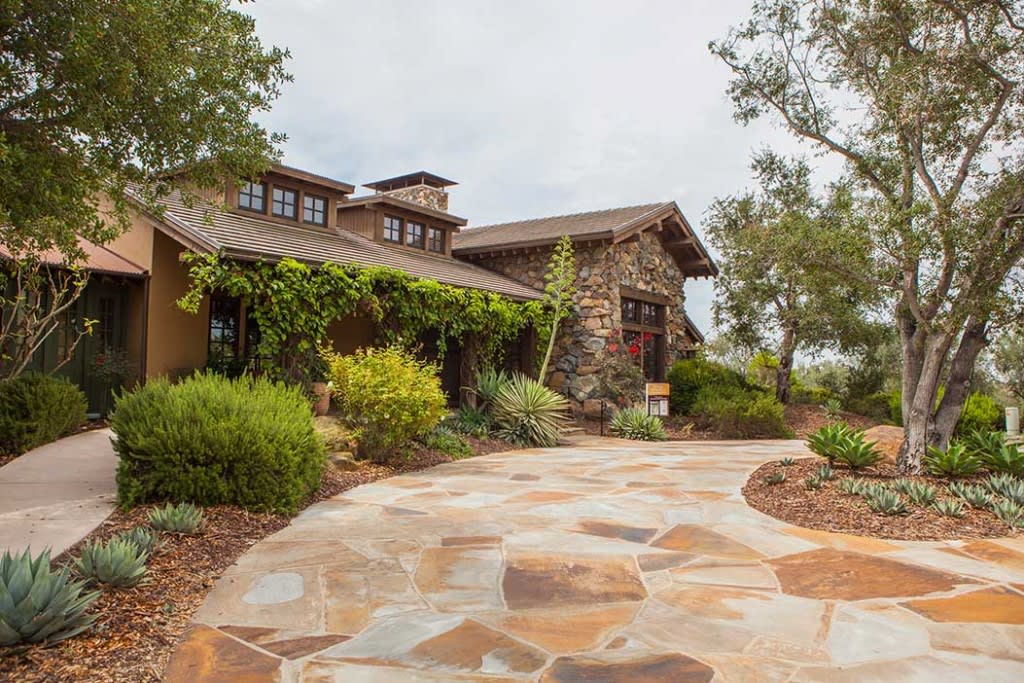 Ideally located in the rolling hills above Rancho Santa Fe in northernmost San Diego, Del Sur is an award-winning master-planned community with nine parks, eight solar-heated pools, 25 miles of groomed trails and top-ranking schools. Surrounded by more than 1,000 acres of preserved open space and adjacent to 2,352-acre
Black Mountain Open Space Park
, Del Sur's quiet streets form the hub of one of Southern California's most livable communities.
The first Del Sur homes were built in 2006, setting the character for a community of distinct neighborhoods, handsome one- and two-story homes with a traditional flavor, construction and landscaping that reflect a strong conservation ethic. In fact, in 2007, Del Sur's first structure, the Ranch House, earned San Diego's first Platinum LEED certification for new construction.
When its beautiful and amenity-rich neighborhoods are completed, in approximately 2018, Del Sur will be home to some 2,500 families. For such families, the educational strength of the Poway Unified School District contributes significantly to their decision to settle here.
Technologically-progressive Del Sur Elementary School (K-5), which opened in 2008, is committed to educating "well-rounded, college-ready students" and "every classroom is affiliated with a university." In 2012-2013 standardized tests, Del Sur Elementary students scored in the 92 percentile for English-Language Arts and the 95 percentile for Mathematics. In 2014, Del Sur Elementary School was awarded the National Blue Ribbon Award and California Distinguished School. The school is actively supported by the parent-founded Del Sur Educational Foundation.


Oak Valley Middle School (grades 6-8), located three miles east of Del Sur in 4S Ranch, has a strong partnership of students, teachers and parents. The school is committed to college readiness for all students and dedicated to providing an academically challenging curriculum within a nurturing, respectful environment.


Del Norte High School (grades 9-12), which opened in 2009 and was completed in 2012, is the top-ranked high school in the Poway Unified School District. It is a $105 million state-of-the-art facility, with a unique wagon-wheel hub design complete with science labs; athletic facilities that include sports stadium, pool and tennis courts; a performing arts center; five art labs and much more. Del Norte students performed well above District and State averages on the 2013-2014 California High School Exit Examination, scoring in the 87 percentile in English-Language Arts and the 89 percentile in Mathematics.


Design39Campus is a new K-8 school in the Poway Unified School District that opened in August 2014. The school environment, which is oriented to the individual learner, holds to a clear mission: "We are a collaborative community of learners who nurture the natural curiosity and creativity in everyone. We think deeper, dream bigger, and connect globally, with the courage and intellectual mindset necessary to change the world." Design39Campus is a school of optional enrollment for the communities that contributed Mello Roos funding (commonly referred to as Community Facilities Districts or "CFDs") for its construction. Selection is made through an enrollment lottery. All eligible CFD areas lie within the 92127 zip code.
In addition to schools, parks, and intentional design, the uniquely cohesive spirit of Del Sur is supported by the Del Sur Community Services Council, which promotes a lively variety of first-class activities, events and programs. For appealing, attractive, community-centric living, for ocean breezes and stunning views, for a lifestyle where you can find everything you need right in your own neighborhood, Del Sur has it all.